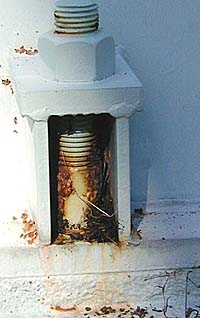 Choosing the right company to paint your water tank is a big decision. We have over 45 years experience in coating tanks the right way.
A bad paint job can lead to premature failure of your coating. This can happen even if your tank is only a few years old.
If your tank is new and looks like this, there is a good chance that the coating was not applied correctly.